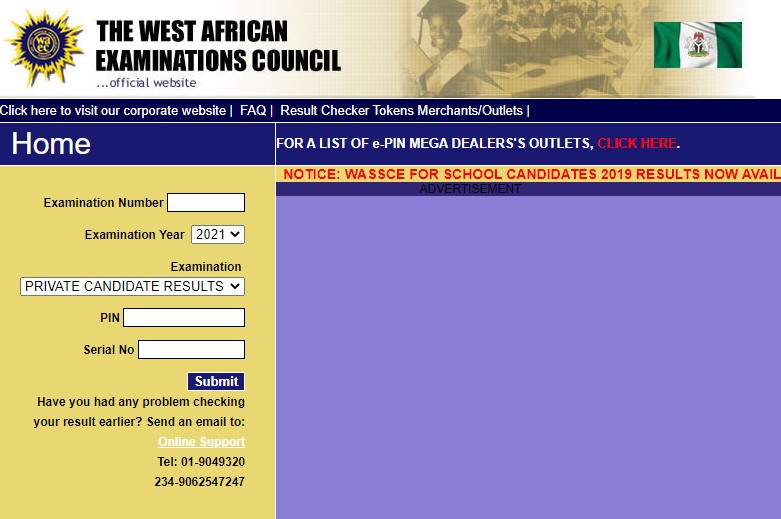 How to check your May/June WAEC result
1. Candidates should visit WAEC result checking portal at
https://www.waecdirect.org.
2. Candidates should enter the WAEC Examination Number in the required column.
3. Select your Examination Year i.e. 2022.
4. Select your Examination Type which is SCHOOL CANDIDATE RESULT.
5. Enter the Card Serial Number.
6. Enter the Card PIN.
7. Candidates should click "Submit" button to get your 2022 WAEC Result.